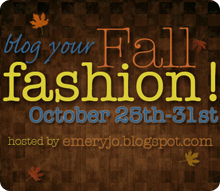 Good Saturday evening! As I thought about my fashion post for today, I realized that I only wore a rather nondescript t-shirt and jeans, but Cara's fashion sense was ON DISPLAY.
Outfit #1 (this morning):

t-shirt and socks: Old Navy
polka dot diaper: Target brand
hair: nature
close up view of the polka dots on the diaper--the way to make poop look cute
Outfit #2: trying on the Halloween costume
ROAR!
really? is that me or a tiger? i'm confused.
ROAR! again
tiger costume: consignment
Outfit #3: a 31 party and serious business
excuse me? are you trying to tell me "no?" do you know who i am?
(purple stripe dress and leggings: Target)
well, now i think we can work something out.
Here's a preview of Cara's outfit for church tomorrow. I'm quite proud of it.